TID/TPC 18V 2 Piece Impact Driver and 4 Speed Hammer Drill 4.0/5.2Ah Set in Systainer
Two drills in one Systainer: Pure power and robustness – a perfect combination.
TID 18 5.2/4.0-Set TPC 18/4
Features
Pure power for every application combined with incredible robustness and endurance. With the TPC 18/4 cordless percussion drill and the TID 18 cordless impact screwdriver, you are equipped for every drilling and screwdriving application. The TPC 18/4 boasts the best switching concept you have ever operated. The axial impact feature is easily switched on for work with masonry. Up to 75Nm of power drives screws and drills large diameters easily, while electronic kickback stop minimises wrist injury if the tool suddenly jams. The large number of attachments, combined with perfectly matched accessories, make the QUADRIVE an unmatched percussion drill for a wide range of possible uses.
Meanwhile, the TID 18 is a compact powerhouse that offers an impressive service life thanks to its extremely robust hammer mechanism. Moreover, the turning screw will take the full force of the TID 18 with its ¼" tool holder – with no strain at all on your wrist: This is thanks to the tangential hammer mechanism with no strength-sapping back torque. The two tools impress with their brushless and maintenance-free EC-TEC motors which, combined with the battery pack, ensure maximum endurance. The cordless drill and battery pack are completely covered with the Festool SERVICE, giving you peace of mind for your day-to-day work.
Main Applications
TID 18:

Screwdriving work that protects your wrist, with no back torque
Driving screws into wood up to 8 x 220 mm
Furniture assembly and kitchen fitting
Installation of doors and windows
Installation of fittings, rear walls, strips


TPC 18/4:

Driving screws into wood up to 10 x 300 mm
Drilling in wood up to 70 mm with Forstner drill bits
Drilling with impact in brickwork and masonry
The intelligent KickbackStop ensures greater safety when drilling and screwdriving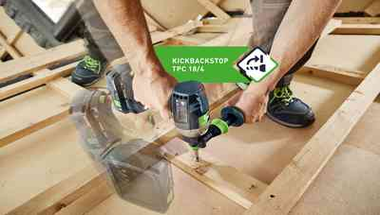 TPC: Greater safety when working
The electronic kickback stop prevents your wrist from twisting dangerously if the drill suddenly becomes caught or jammed, therefore ensuring improved safety when working.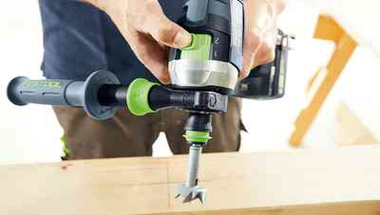 TPC: The QUADRIVE – four gears, with the right one for every application
1st gear: Demanding tightening of screws up to 10 mm. 2nd gear: Quick screwdriving up to 8 x 300 mm in size. 3rd gear: Powerful drilling with auger bits of up to 20 mm. 4th gear: Quick drilling with medium and small drill bits up to 35 mm, for example Forstner drill bits.
TPC: Optimised gear switching
Fast, safe, direct! Switching in any direction – from any gear straight to any other, without intermediate stages. Fixed stops ensure clear engaging. Fast downshifting possible as required.
TPC: Increased power in 2nd gear
40% more torque compared to the previous model for full traction with 8 mm screws.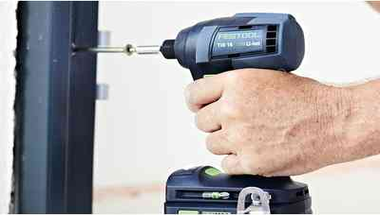 TID: Powerful in Action
With 180 Nm of torque and extremely powerful, brushless EC-TEC motor with three speed levels.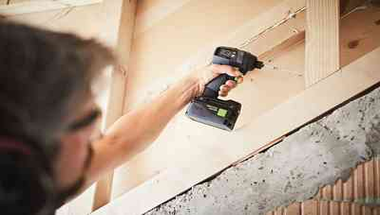 TID: Tangential hammer mechanism
No back torque for screwdriving that protects your wrist.
TID: 4th T-Mode
For controlled work with self-driving screws. T-mode detects the transition between sheet metal and wood and automatically adapts the speed.
TID: Compact design
Machine weight of just 960 grams for low fatigue work, even in hard to reach areas.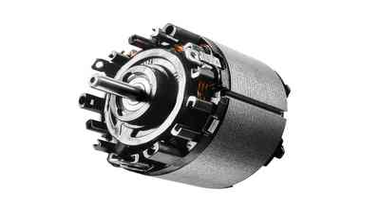 Latest generation of brushless EC-TEC motors
The brushless EC-TEC motor is wear-free and converts the energy from the battery into optimum power with virtually no losses. The electronic motor management also guarantees maximum service life: Microprocessors monitor and control the temperature, voltage and current consumption of the motor, electronics and battery. The latest generation of EC-TEC motors provides more torque and speed under load.

Electronic
Speed control for adjusting to the working material.

EC-TEC Brushless Motor
The EC-TEC drive concept generates an extraordinary amount of power while consuming extremely low amounts of energy.

High Torque
Tool with high torque.

FastFix
Makes changing accessories or consumables for routing, sawing, planing, sanding, drilling and screwdriving tools easier.

Plus Systainer
Plus versions of power tools come in systainer storage containers.
Kickback Stop
Kickback stop helps to reduce the risk of injury from kickback when sawing or plunging the tool into the workpiece

Lithium-ion battery
Fitted with high-performance lithium ion battery pack.
Tech Specs
Tool Weight (kg)
1.3 kg (TID) / 2.0 kg (TPC)
No Load Speed 1st Gear (rpm)
0 - 1200 min⁻¹ (TID) / 0 - 500 min⁻¹ (TPC)
No Load Speed 2nd Gear (rpm)
0 - 2000 min⁻¹ (TID) / 0 - 800 min⁻¹ (TPC)
Battery Capacity (Ah)
5.2 Ah
Battery Type ie. Lithium-ion
Lithium Ion
Gears
3 + (TID) / 4 (TPC)
Torque Adjustment 1st Gear (Nm)
2 - 20 Nm (TPC)
Torque Adjustment 2nd Gear (Nm)
2 - 20 Nm (TPC)
Maximum Torque Wood (Nm)
50 Nm (TPC)
Maximum Torque Steel (Nm)
75 Nm (TPC)
Chuck Range (mm)
1.5 - 13 mm (TPC)
No Load Speed 4th Gear (rpm)
0 - 3600 min⁻¹ (TPC)
No Load Speed 3rd Gear (rpm)
0 - 3200 min⁻¹ (TID) / 0 - 2350 min⁻¹ (TPC)
Maximum Impact Rate (imp)
57,600 min⁻¹ (TPC)
Maximum Screw Diameter (mm)
8 x 220 mm (TID)