Suede Lining Guide Plate for Edge Sanding Postion Guide
For AH-ES-ETS/ETSC, ES-ETSC and ES-ETS
Features
Crossheaded guide with hook-and-loop lining for attaching a velour slideway lining for sanding smooth or delicate workpieces.
Main applications
For particular good gliding on workpieces with a smooth or delicate surface
Furniture manufacture
Edge finishing work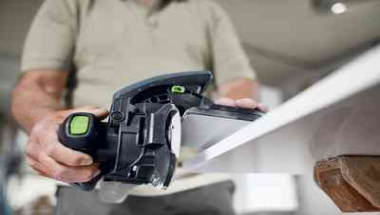 Workpiece protection
It is easy and quick to replace the slideway lining on the crossheaded guide to match the surface. Velour linings for delicate surfaces, plastic lining for all other surfaces.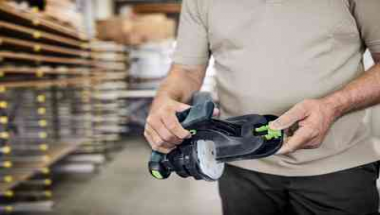 Abrasive changing position
Sliding crossheaded guide makes it easy to change the abrasive.
Includes
Suede Lining Guide Plate for Edge Sanding Postion Guide
Compatible Tools
AH-ES-ETS/ETSC
ES-ETSC and ES-ETS
Accessories & Consumables