PDC 18V Cordless 4 Speed Hammer Drill Basic in Systainer
Outstanding performance. Powerful. Resilient. With hammer mechanism.
Features
For drilling and screwdriving with large diameters, the QUADRIVE PDC 18 cordless percussion drill delivers high power and speeds with its robust four-gear metal gearbox. Powerful screwdriving with a torque of 60 Nm in first gear and precise drilling with 3,800 rpm in fourth gear are no longer a problem. Whether working with wood or metal or even in brickwork with the axial impact activated – the PDC 18 is extremely tough and its maintenance-free brushless EC-TEC motor ensures excellent durability.
Main applications
Production of wooden substructures, frame structures
Installation of doors and windows
Drilling and screwdriving in wood, metal and plastic
Drive screws into wood up to 10x300 mm
Drilling in wood up to 50 mm with Forstner drill bits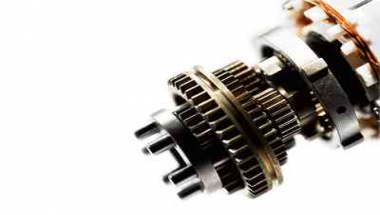 Robust metal gearbox
Withstands the enormous forces and speeds of the brushless Festool EC-TEC motor, even for long periods.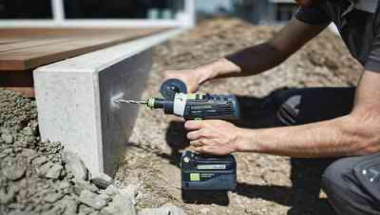 An even wider range of applications
Drilling into masonry and stone up to 10 mm is no problem thanks to the axial impact feature that can be switched on.
Intelligent motor management
The brushless EC-TEC motor is wear-free and converts the energy from the battery into optimum power with virtually no losses. The electronic motor management also guarantees maximum service life: Microprocessors monitor and control the temperature, voltag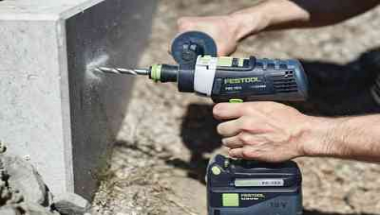 Durable and extremely light
The Li-HighPower Compact battery guarantees full power, while weighing considerably less. To provide even more endurance, the brushless and maintenance-free EC-TEC motor only takes as much power as required by each screwing task.
Can be individually adjusted
You can perfectly adjust both the torque (in 12 stages) and the speed to your job requirement. If the preset value is exceeded, the electronics switches the device off.
Optimal lighting
The LED light can be switched on, enabling precise work to be carried even in dark corners.
In the smallest of spaces
The angle attachment is perfect for work around corners and reaching concealed screws at tight angles.
CENTROTEC quick-change system
Fast change between drilling, countersinking and screwdriving: The CENTROTEC quick-change system is a chuck and bit holder in one and, at the same time, 50% smaller and 80% lighter than a standard drill chuck. The hexagonal tools are centred using balls –
Chuck for standard tools
The chuck with a standard width of up to 13 mm also enables the use of all standard bits and drill bits. Tool-free mounting via the FastFix interface.

Electronic
Speed control for adjusting to the working material.

FastFix
Makes changing accessories or consumables for routing, sawing, planing, sanding, drilling and screwdriving tools easier.

Torque Shut Off
Intelligent technologoy ensures the optimum screwdriving force for every material.

EC-TEC Brushless Motor
The EC-TEC drive concept generates an extraordinary amount of power while consuming extremely low amounts of energy.
Tech Specs
Tool Weight (kg)
1,9 ( with 4.0 Ah battery) /2,0 kg ( with 5.2 Ah battery)
Drilling Diameter Steel (mm)
13 mm
No Load Speed 1st Gear (rpm)
0 - 400 min⁻¹
No Load Speed 2nd Gear (rpm)
0 - 850 min⁻¹
Drilling Diameter Wood (mm)
50 mm
Torque Adjustment 1st Gear (Nm)
1.2 - 11.5 Nm
Torque Adjustment 2nd Gear (Nm)
0.8 - 7.2 Nm
Maximum Torque Wood (Nm)
40 Nm
Maximum Torque Steel (Nm)
60 Nm
Chuck Range (mm)
1.5 - 13 mm
Drilling Diameter Brick (mm)
10.00 mm
No Load Speed 4th Gear (rpm)
0 - 3800 min⁻¹
No Load Speed 3rd Gear (rpm)
0 - 1850 min⁻¹
Includes
PDC 18 Cordless Hammer Drill
Battery pack sold separately
Accessories & Consumables
Show All Accessories & Consumables