18V Li-Ion 6.2 Ah Airstream Bluetooth Battery Pack
Work longer with increased performance
BP 18 Li 6.2 AS-ASI - DG UN 3480 Class 9
Features
The new Bluetooth® Battery Packs communicate with the Bluetooth® module (sold separately) on the CT mobile dust extractors and ensures that even a cordless tool starts the mobile dust extractor automatically when switched on. This enables you to benefit from Festool's entire dust-free system when working with Festool cordless products too. Long lasting, and measurably superior to other cordless tools. Now you can achieve perfect results quickly and easily with the quality you expect, even when you're not near an electrical outlet. Festool's Airstream Technology rapidly charges compatible batteries. Airstream technology significantly increases the battery capacity and provides faster charging. Cool air is directed through targeted air ducts in the battery and out through the charger to quickly lower the internal temperature. A minute display tells you exactly when the battery pack can be used again. This information is displayed both by the charge indicator on the charger and also by the integrated LED display on the battery pack itself.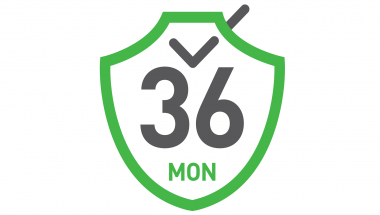 36 Month Warranty
Did you know all Festool batteries and chargers come backed by a 36 month warranty under SERVICE all-inclusive? Giving you peace of mind that your cordless system will perform reliably.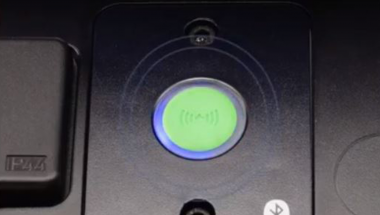 Unbeatable convenience
Just retrofit the Bluetooth® module on the spare plug-in slot on the CLEANTEC mobile dust extractors (work to be done by qualified electrician) and operate the dust extractor easily by remote control or Bluetooth® battery pack.
Bluetooth®  battery packs
The combination of Bluetooth® module and Festool Bluetooth® battery pack now starts the dust extractor automatically even when working with cordless tools.
Switch on from the hose
Switch on your dust extractor via the remote control right on the suction hose and save time by not having to go to the extractor. Ideal for cleaning between work steps.
Tech Specs
Battery Capacity (Ah)
6.2 Ah
Battery Type ie. Lithium-ion
Lithium-ion
Technology ie. Bluetooth
Airstream & Bluetooth
Includes
18V Li-ion 6.2 Ah Bluetooth®  Airstream Battery Pack
Accessories & Consumables