18V Li-Ion 5.2 Ah Airstream Battery Pack
Work longer with increased performance
Features
Innovative battery technology brings power and flexibility to your cordless tools with Festool's range of battery packs. Long lasting, and measurably superior to other cordless tools. Now you can achieve perfect results quickly and easily with the quality you expect, even when you're not near an electrical outlet. Festool's Airstream Technology rapidly charges compatible batteries. Airstream technology significantly increases the battery capacity and provides faster charging. Cool air is directed through targeted air ducts in the battery and out through the charger to quickly lower the internal temperature. A minute display tells you exactly when the battery pack can be used again. This information is displayed both by the charge indicator on the charger and also by the integrated LED display on the battery pack itself.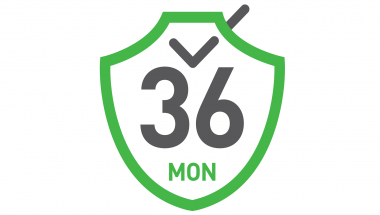 36 Month Warranty
Did you know all Festool batteries and chargers come backed by a 36 month warranty under SERVICE all-inclusive? Giving you peace of mind that your cordless system will perform reliably.
Fast charging
Get back to work faster with 40-70 min charge time.
Airstream Technology
18V lithium ion battery with airstream technology for rapid charging when paired with the SCA 8 charger.
Tech Specs
Battery Capacity (Ah)
5.2 Ah
Battery Type ie. Lithium-ion
Lithium-ion
Battery Type - internal battery ie. Lithium-ion
Lithium-ion
Technology ie. Bluetooth
Airstream
Includes
18V Li-ion 5.2 Ah Airstream Battery Pack
Accessories & Consumables